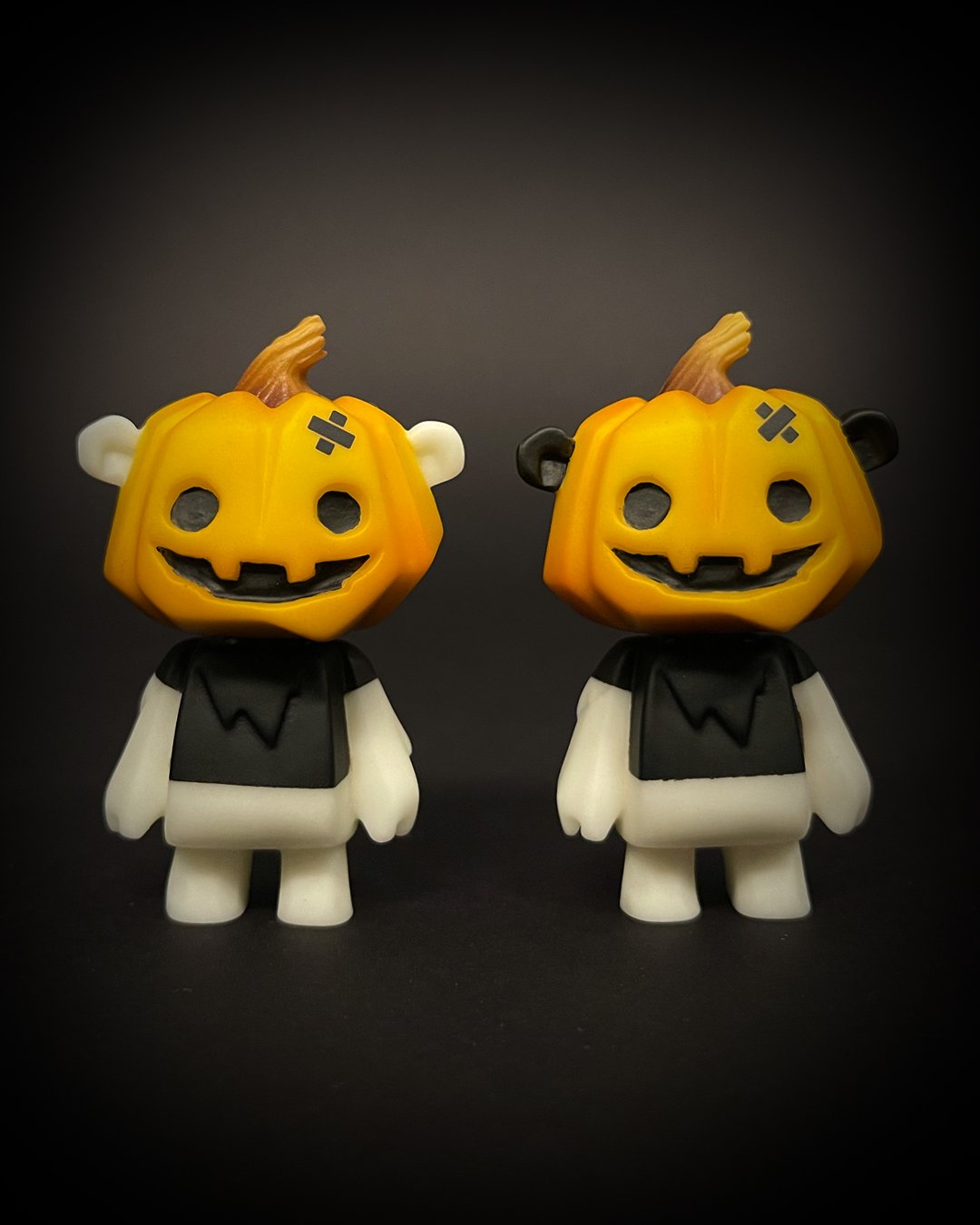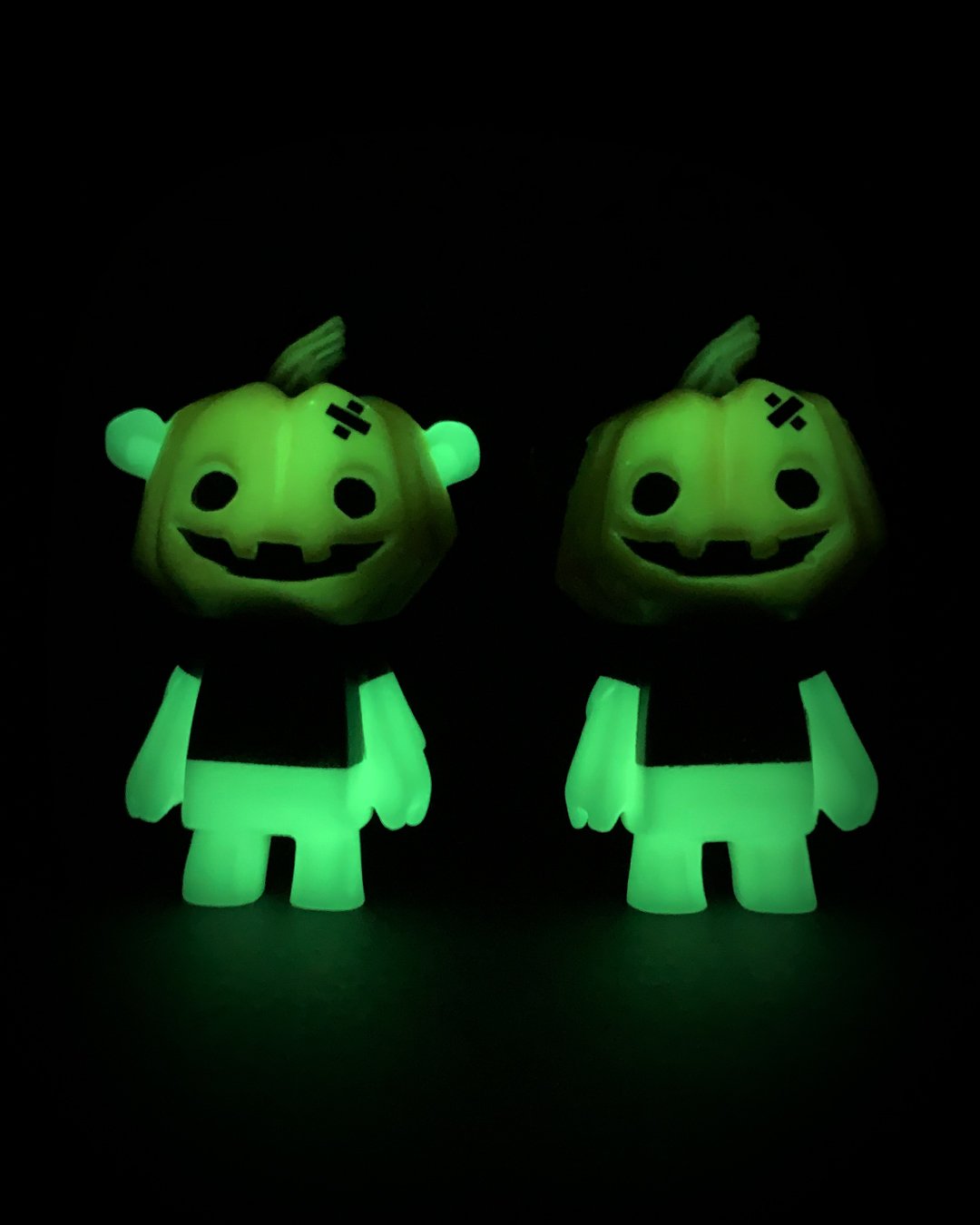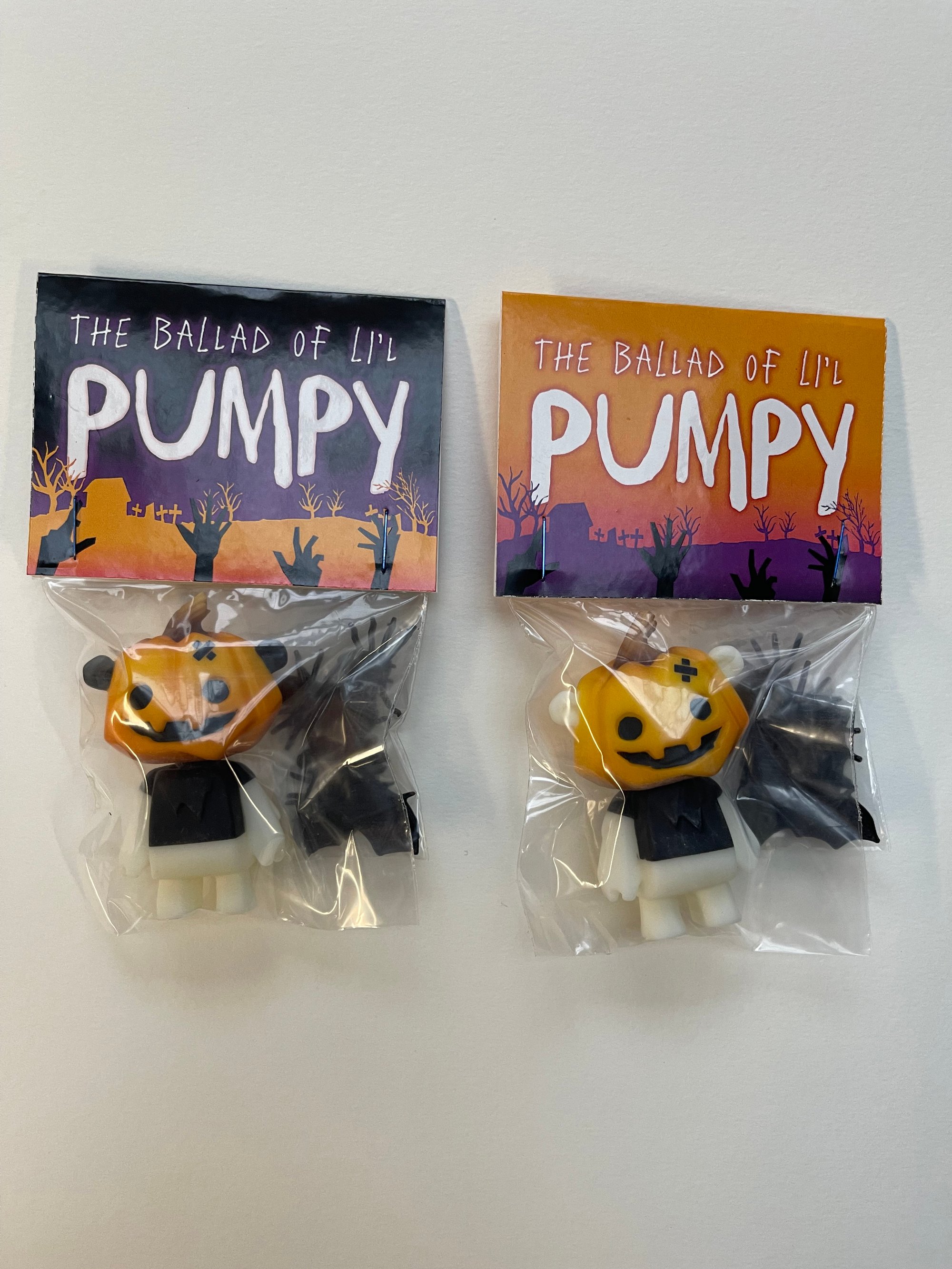 Li'l PUMPY
ITS A PUMPKIN SEASON YEAH!
AVAILABLE 7pm OCT 31st
• BRAND NEW FOR HALLOWEEN 22
• 50/50 BLACK EAR AND WHITE EARS (PACKED AT RANDOM)
• GREEN GLOW IN THE DARK
• NO GOOD AT IROING OR ANY HOUSE WORK REALY
• MAGNETIC BALLJOINT FOR POSING
• SPOOKY CUTE
• NOT EADIBLE
• INCLUDES MINI BATS AND SPIDER ACCESSORIES
• BAGGED WITH HEADER TAG
AMAZE YOUR FRIENDS WITH THE SPOOKY CUTE LI'L PUMPY! ENCHANTED BY WITCHES SO HE WONT GO ALL SOFT TWO DAYS AFTER HALLOWEEN AND WILL LIVE FOR EVER....Mwahaaa-ha-ha......!
1 PER PERSON PLEASE
GLOW IN THE DARK, WITH BALLJOINT MAGNET AT THE NECK FOR POSING, WHICH ALSO ALOWS FOR HEADS TO BE SWAPPED WITH OTHER PIECES.
Li'l PUMPY STANDS 6CM HIGH - HAND MADE & HAND PAINTED