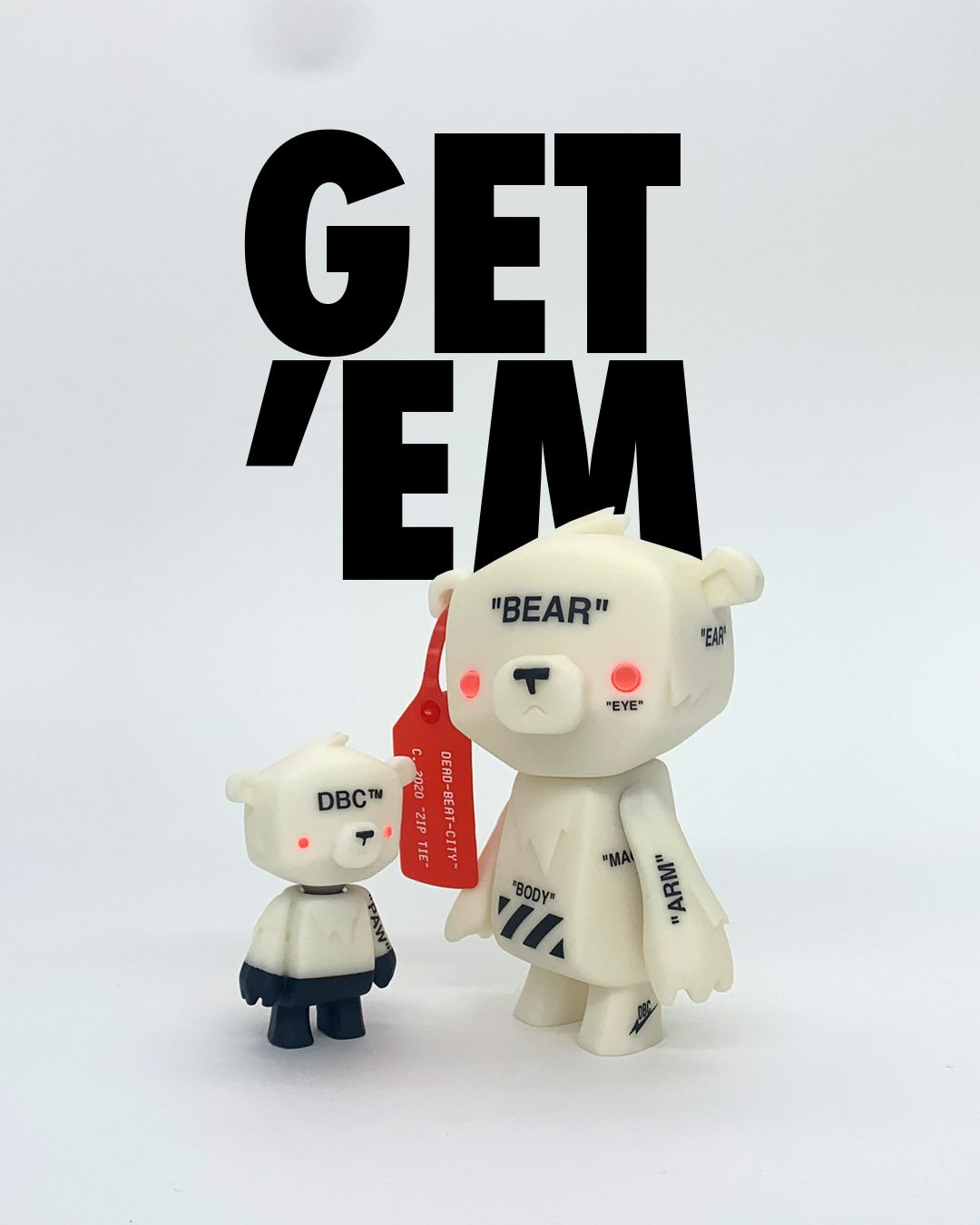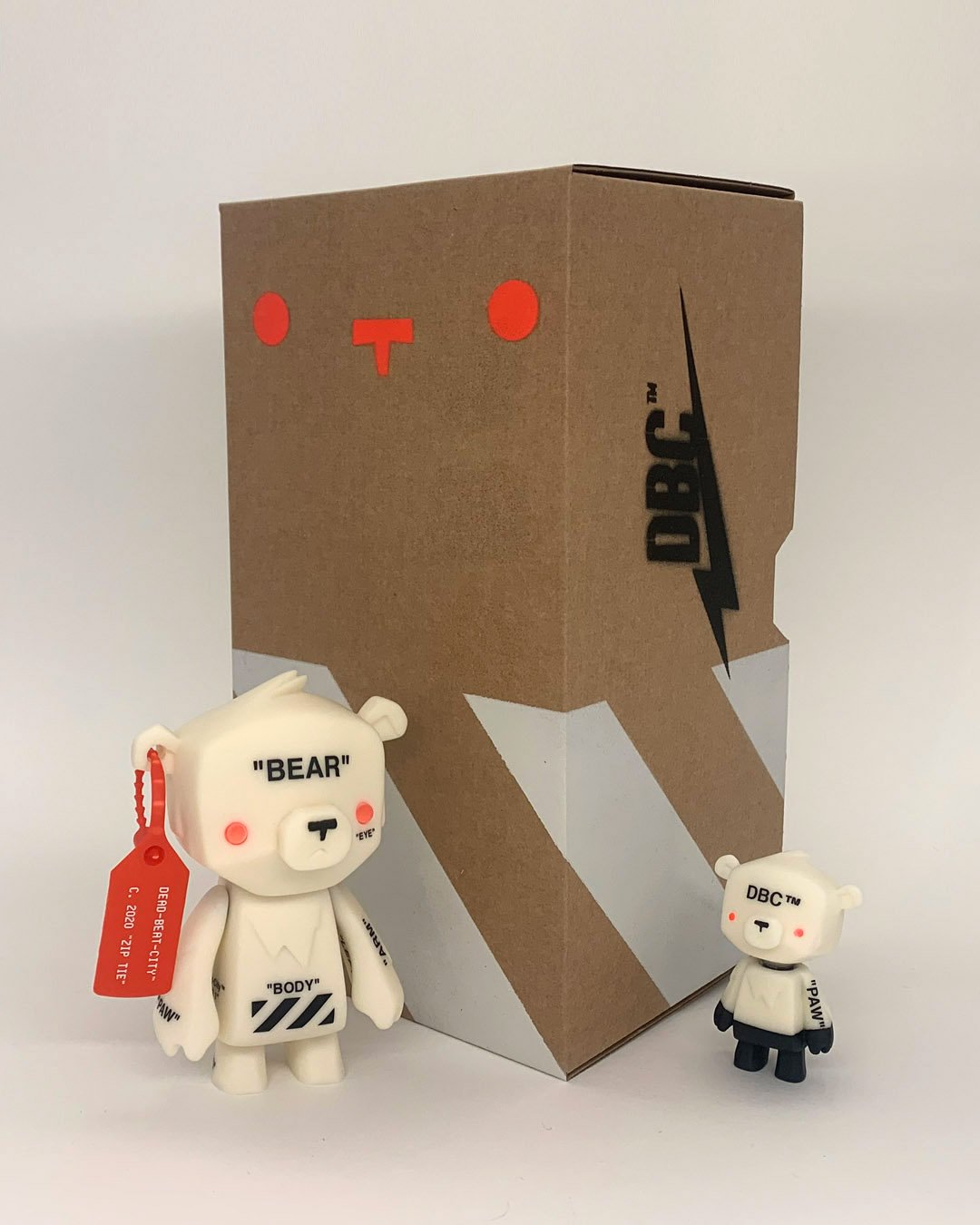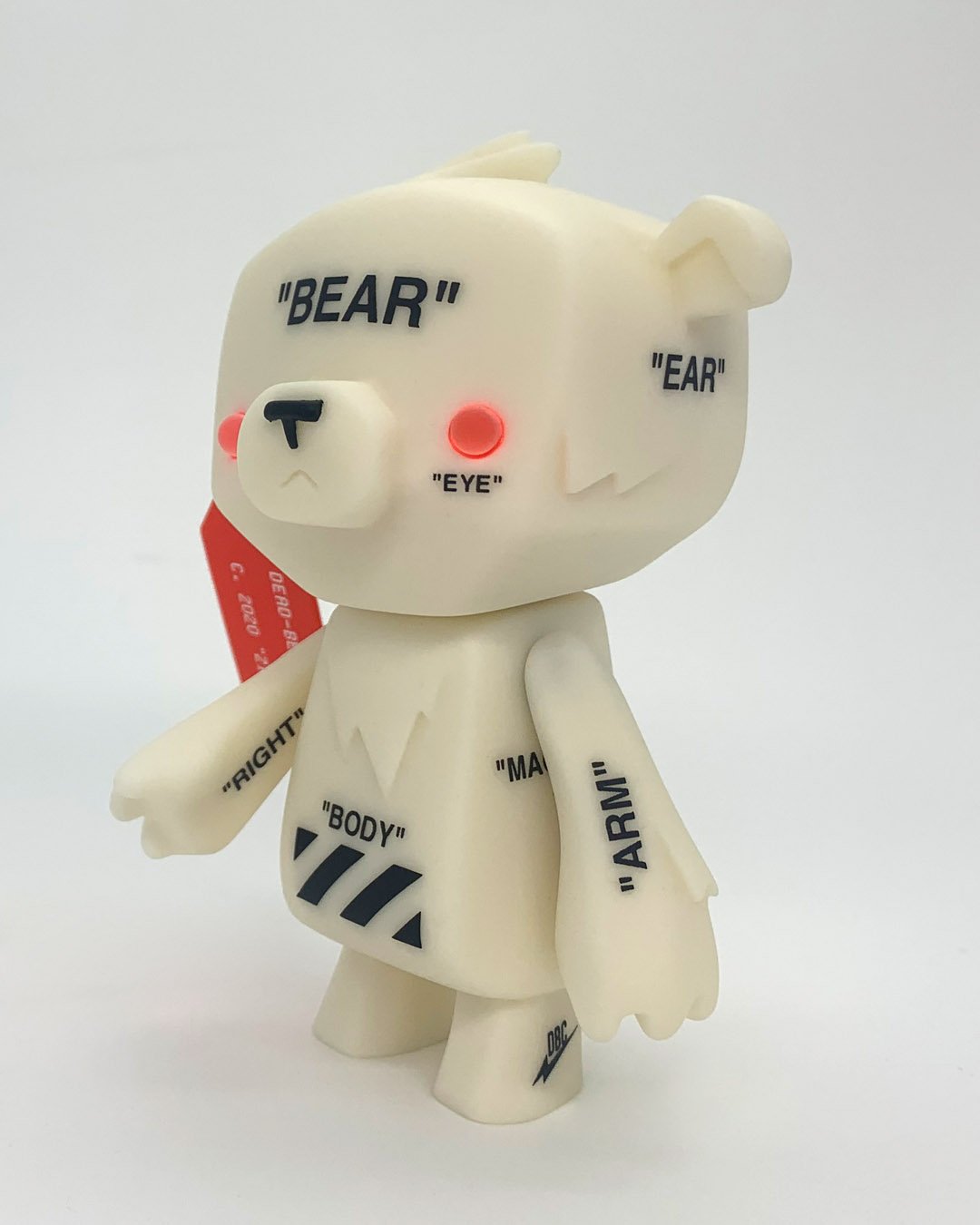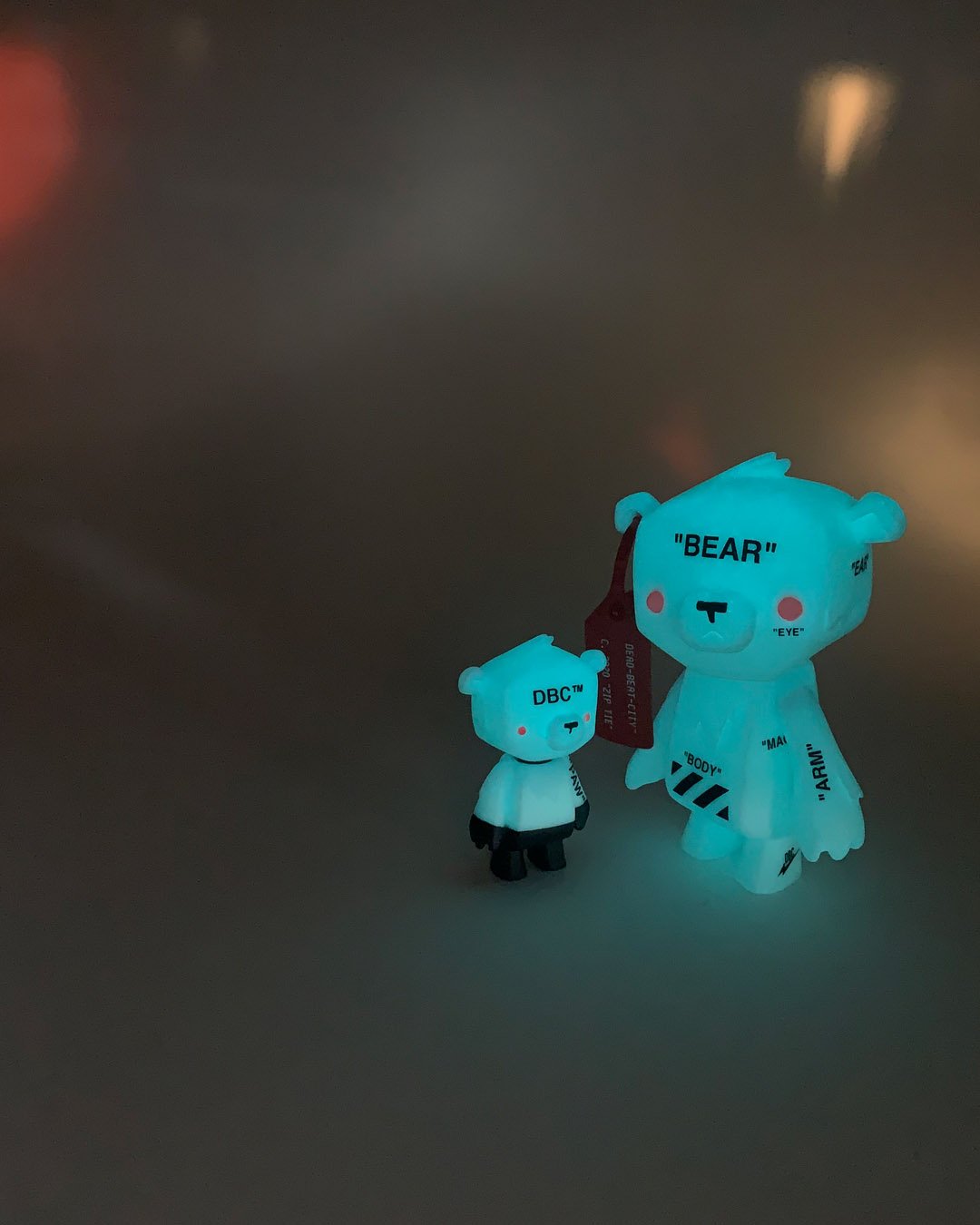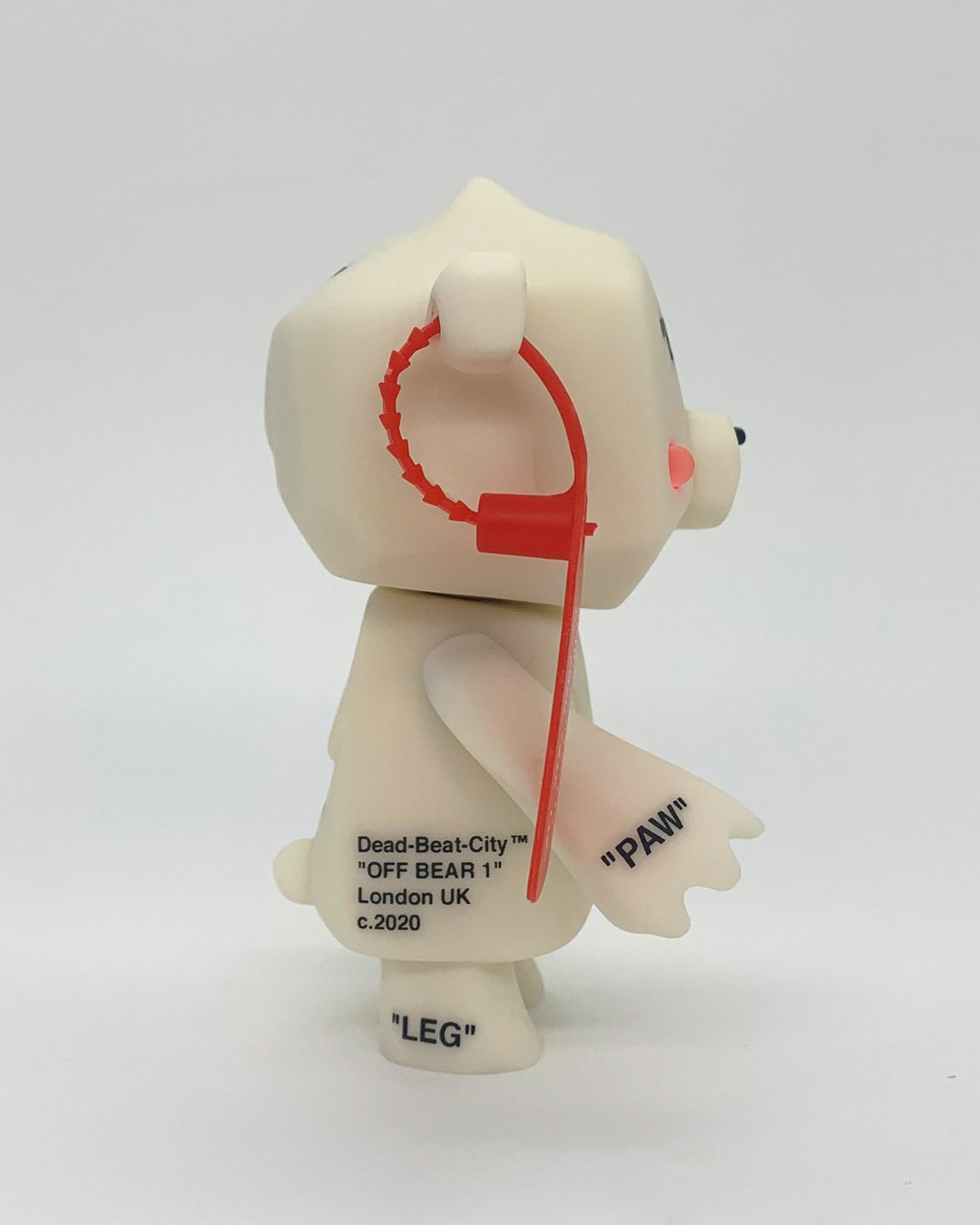 "OFF BEAR"
THE TRUE HYPE BEAR THAT NIKE AND VIRGIL WOULD PUNCH A DOLPHIN FOR IS HERE, BOXED AND READY TO BRING A WHOLE NEW LEVEL OF AWESOME TO YOUR WORLD.
WARNING- PURCHASE OF THESE BEARS MAY RESULT IN DROOLING SNEAKER HEADS TRYING TO BREAK DOWN YOUR DOOR.
AQUA GLOW IN THE DARK BEARS WITH MAGNET ARTICULATION, WHICH ALSO ALOWS FOR HEADS TO BE SWAPPED WITH OTHER KUMAS.
ONE PER PERSON- ORDERS OF MULTIPLES WILL BE CANCELED
KUMAS COMES PACKED IN A SRAYPAINT ARTBOX.
BIG KUMA STANDS 11CM HIGH
MINI KUMA STANDS 5.5CM HIGH
HAND MADE & HAND PAINTED