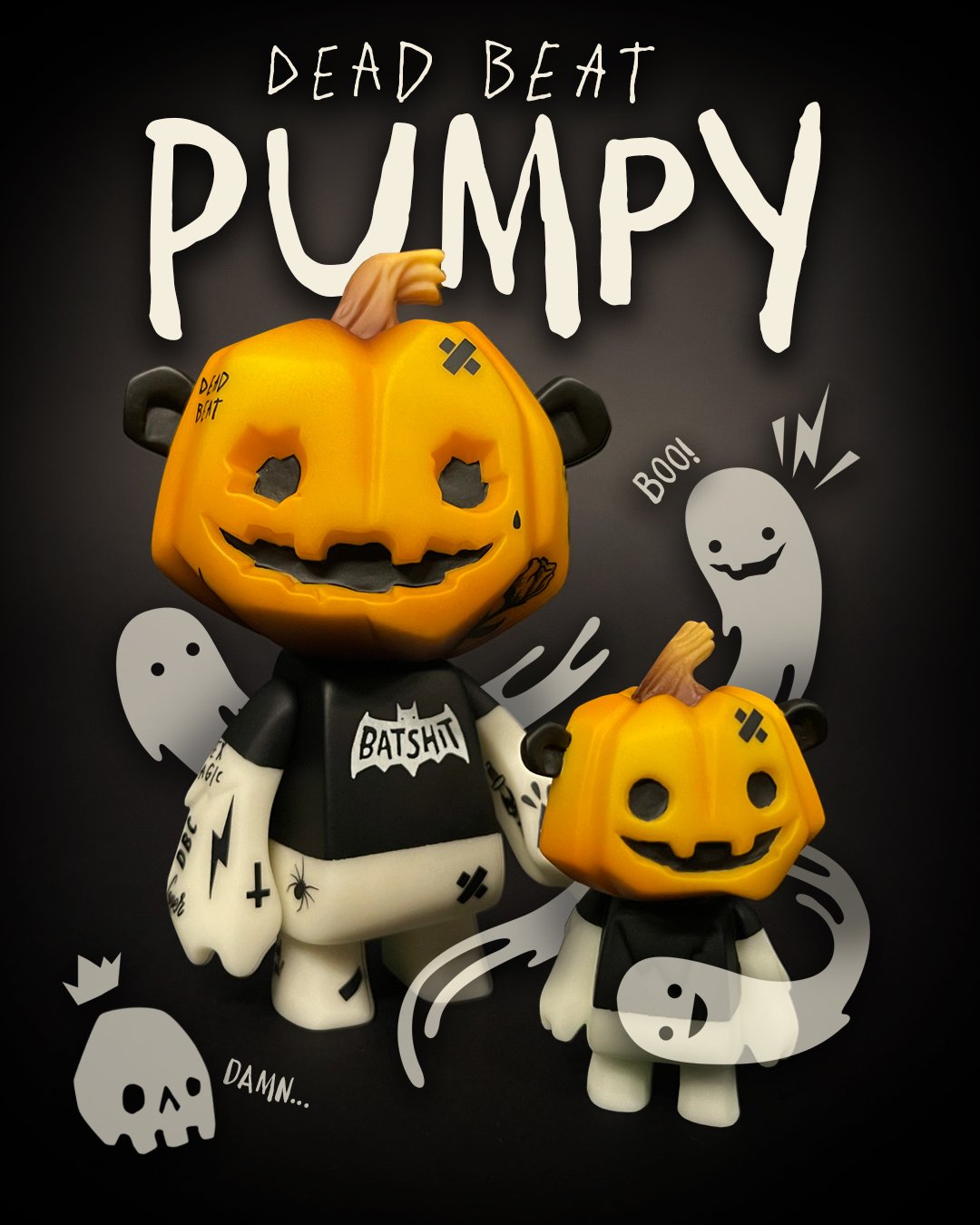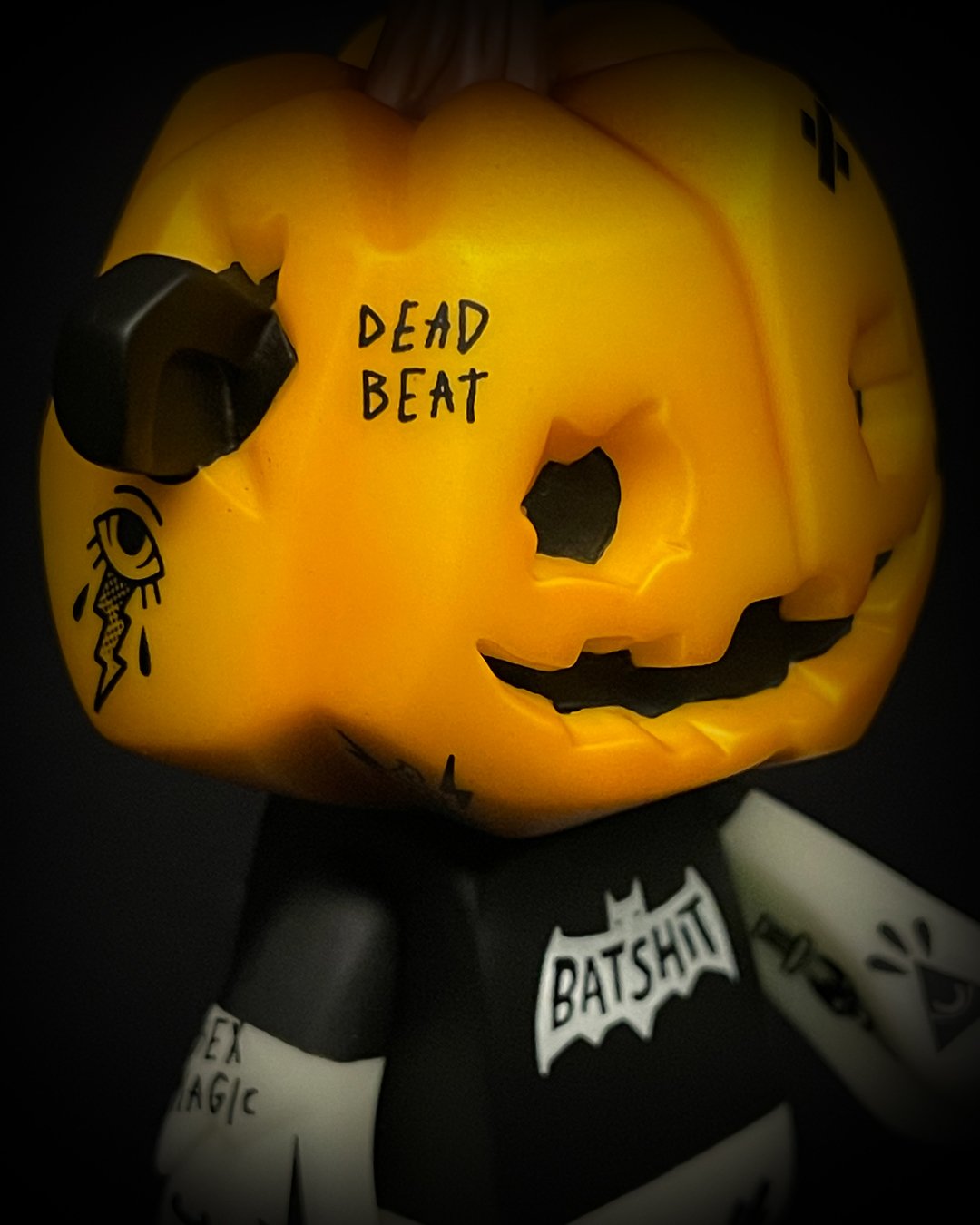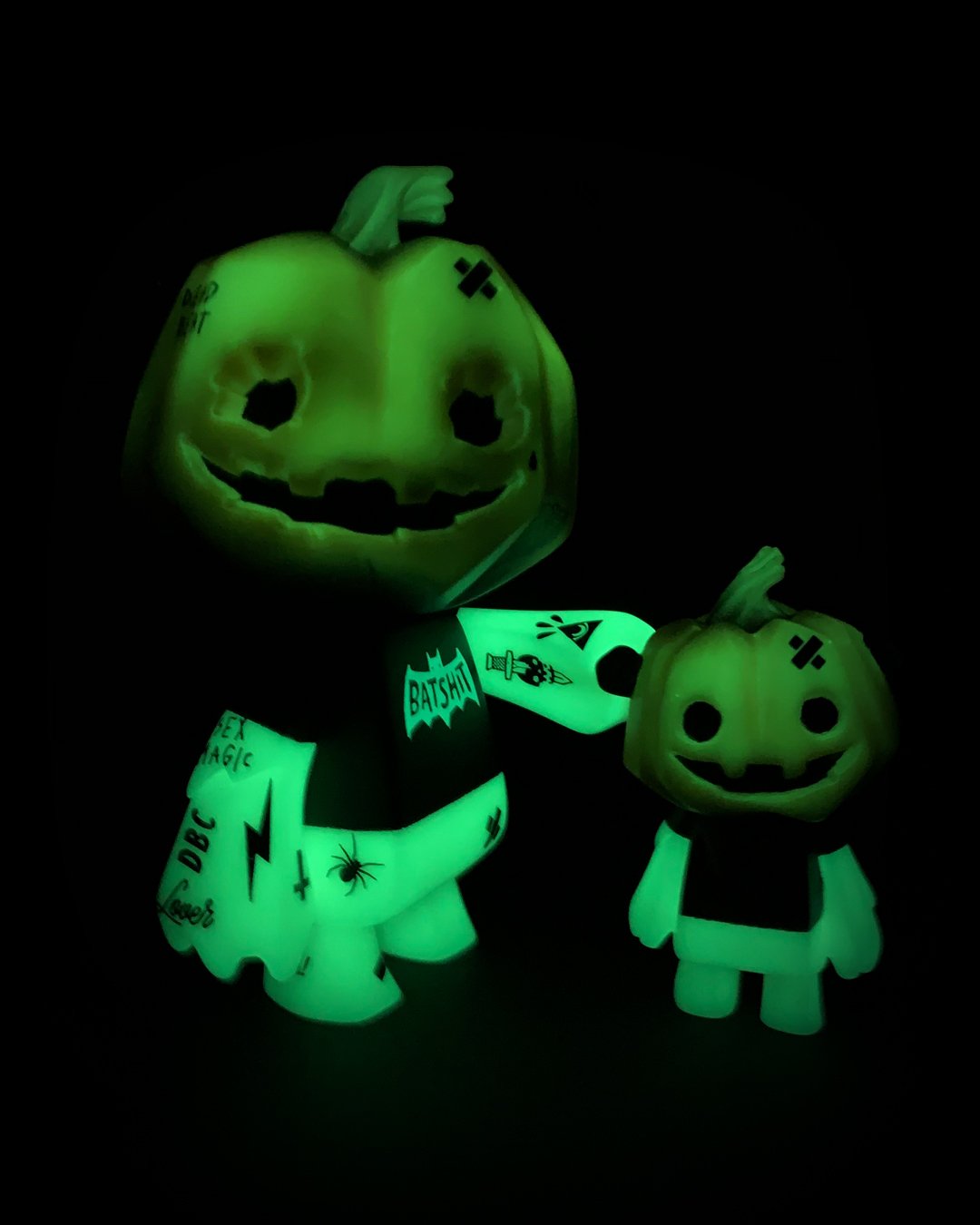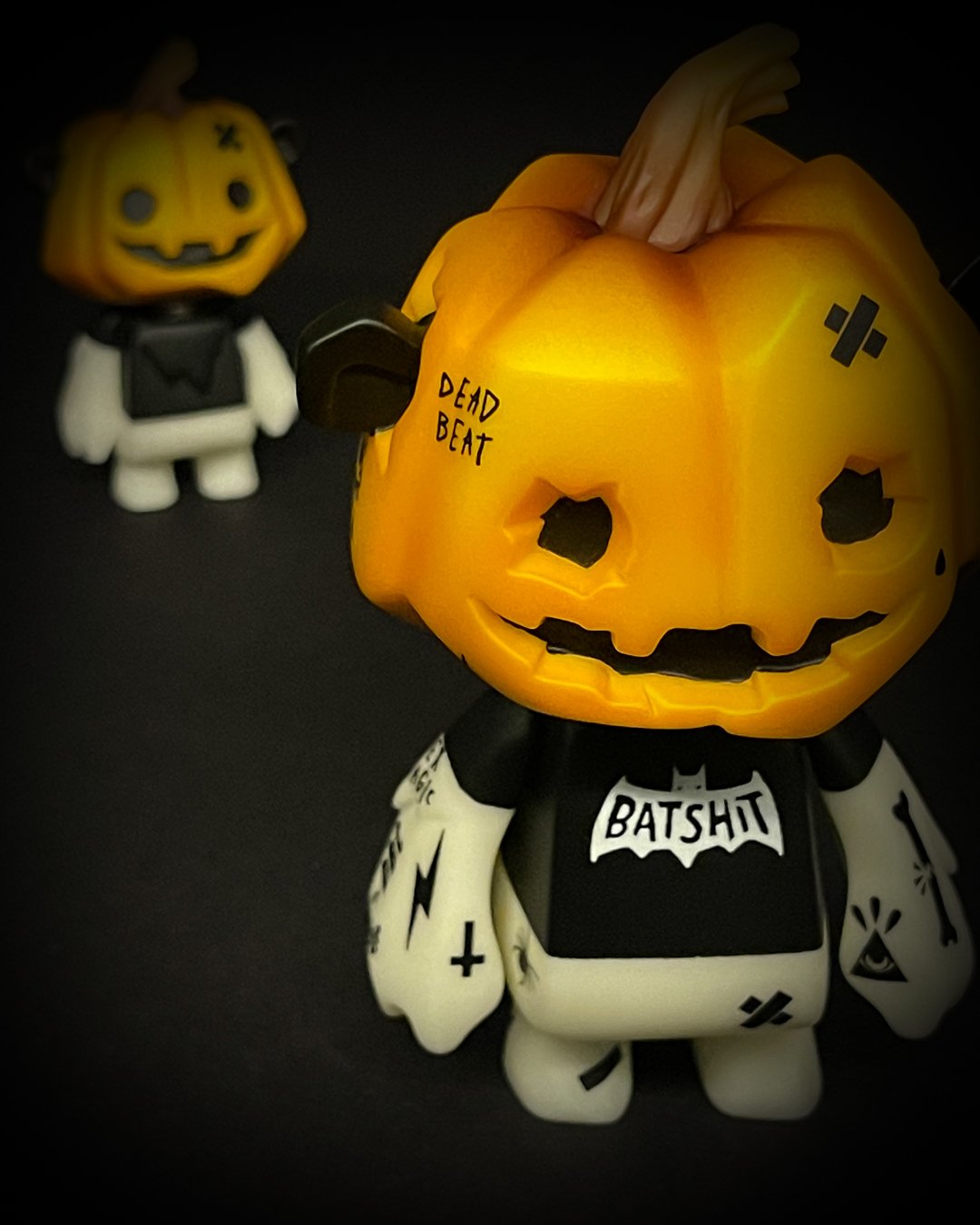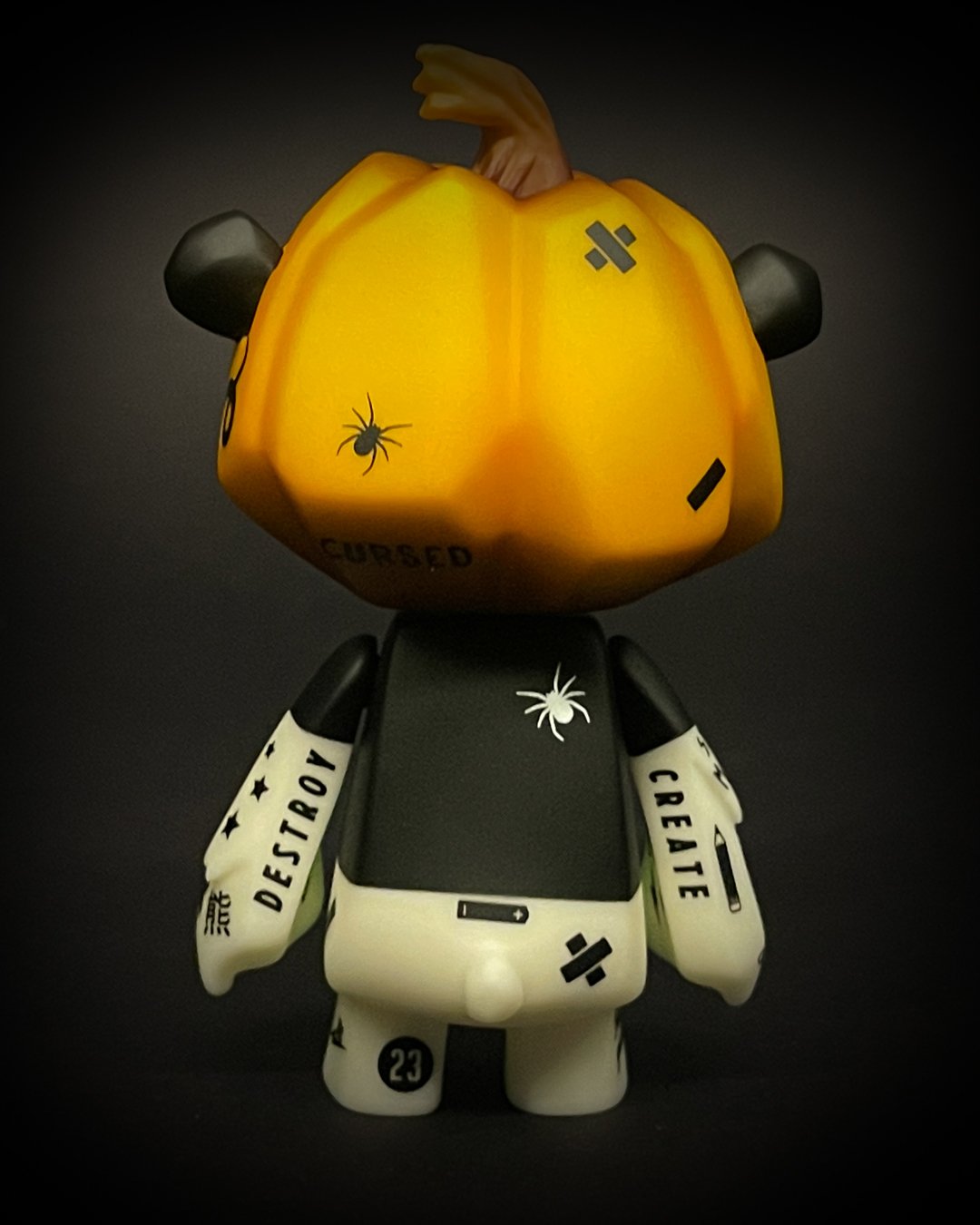 PUMPY SET
AVAILABLE 7pm OCT 31st
PUMPKIN PATCH ATACK SET
Tis the season when pumpkins climb out of their pumpkin patches, head to town, sneak in houses and cause mischief, so watch out! Pumpy set includes one large tattooed Pumpy and one Li'l Pumpy. Pumpalicious!
MIXED GLOW IN THE DARK WITH MAGNET ARTICULATION, WHICH ALSO ALOWS FOR HEADS TO BE SWAPPED WITH OTHER KUMAS.
PUMPY COMES PACKED IN A SRAYPAINT ARTBOX.
BIG PUMPY STANDS 11CM TALL
Lil' PUMPY STANDS 6CM TALL
1 PER PERSON PLEASE
Handmade and painted.